2019 Chairs Conclave
Speakers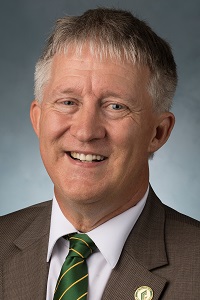 Joseph J. Rencis
Dean of Engineering
Professor of Mechanical Engineering
California State Polytechnic University, Pomona (Cal Poly Pomona)
2015-16 ASEE President
Dr. Joseph J. Rencis Ph.D., P.E., F.ASEE, F.ASME is a first-generation college graduate, receiving his A.A.S. and B.S. degrees in architectural and building construction engineering technology from Milwaukee School of Engineering, his M.S. from Northwestern University, and Ph.D. from Case Western Reserve University in civil engineering. From 1985 to 2004 Dr. Rencis was at the Worcester Polytechnic Institute where he served as assistant, tenured associate, tenured professor of mechanical engineering, and director of Engineering Mechanics. In 2004 he joined the University of Arkansas, Fayetteville where he was department head and the inaugural Twenty-First Century Leadership chair, and tenured professor in mechanical engineering. Starting in 2011 Dr. Rencis was at Tennessee Technological University. He served as tenured professor of mechanical engineering, dean of the College of Engineering, and the inaugural Clay N. Hixson chair for Engineering Leadership. Since 2017, he has served as a tenured professor of mechanical engineering and dean of the College Engineering at Cal Poly Pomona.
Dr. Rencis has published over one hundred and fifty journal and conference articles, and his research has been supported by National Science Foundation and industry. He is an associate editor or editorial board member for five journals. He is a fellow of the American Society for Engineering Education (ASEE), American Society of Mechanical Engineers (ASME), and Wessex Institute of Great Britain. He has served as ASEE President-Elect, President, Immediate Past President, and also on the ASEE Board of Directors. He is currently serving as a chair or member for four ASEE committees. Previously, he was a member, chair, or vice chair of four other ASEE committees or councils, and a member of one ASME committee. He has been a ABET program evaluator and has conducted reviews of new M.S. and Ph.D. programs. He has served on university and high school advisory boards, and is a recipient of six ASEE awards.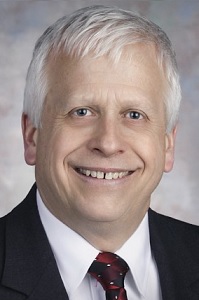 Richard Kelnhofer
Associate Professor
Program Director, Electrical Engineering
MSOE University, EECS
Dr. Richard Kelnhofer is the Program Director of Electrical Engineering and an Associate Professor at Milwaukee School of Engineering (MSOE). Prior to joining MSOE, Dr. Kelnhofer held engineering and managerial positions at Norlight Telecommunications (currently Windstream Holdings). At Norlight, Dr. Kelnhofer led teams of engineers and technical staff responsible for the design and operation of a multigigabit fiber optic network spanning the upper Midwest. He received his Ph.D. in Electrical Engineering from Marquette University in 1997. In addition to leading the electrical engineering program, Dr. Kelnhofer teaches courses in circuits, systems, signal processing, information and coding theory, and MSOE's capstone design experience.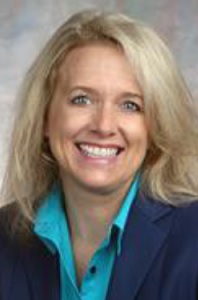 Carolyn (Kelly) Lawrence Ottman
Professor
Rader School of Business
MSOE University
Owner, Leadership Portals LLC
Dr. Kelly Ottman teaches graduate courses in Leadership and Organizational Behavior at MSOE University. She developed the Doing Business with China program, which partners with over 20 companies and has a signature Servant Leadership project in rural China. In 2018, she taught at Lubeck University in Germany on the topic of China. Prior to MSOE, she taught for eight years at the University of Wisconsin-Milwaukee. In 2005, she was awarded the Outstanding Teaching Award for Academic Staff. She also was on the design team for College of Professional Studies at Marquette University, as well as taught in the Executive MBA program.
Dr. Ottman provides independent consultation to local, national and international executives, management groups and Boards of Directors from an array of industries/professions. She has conducted onsite consultation with Asia-Pacific leaders and facilitates strategic planning for businesses and professional organizations. As an Executive Coach, she assists individuals in the areas of leadership and career development.
Dr. Ottman is a credentialed leader with a Ph.D. in Adult Education with an emphasis on Organizational Leadership, from the University of Wisconsin – Madison, an M.P.A./M.A. in Public Policy and Administration and Health Service Administration from La Follette Institute of Public Affairs at University of Wisconsin – Madison and a B.S.in Therapeutic Recreation from University of Wisconsin – La Crosse. Prior to moving into academia, she was therapist, manager and vice president in the healthcare field. She is the proud mother of two children (17 and 25 years-old). She has a passion for exploring cultures through travel and believes in diversity and inclusion from multiple perspectives (Awarded Friend of Rockwell Automation Asia Pacific in 2015). She rejuvenates herself through gardening, yoga, camping, kayaking, and hosting gatherings of friends. Aligned with Servant Leadership, she has been transformed through coordinating/engaging in local and international service projects. Locations have included China, Mexico and Vietnam.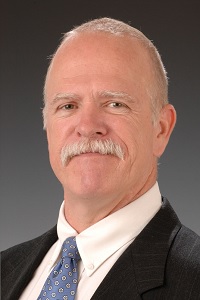 Timothy A. Wilson
Professor and Chair
Electrical, Computer, Software, and Systems Engineering
Embry-Riddle Aeronautical University
Timothy A. (Tim) Wilson is Professor of Electrical and Computer Engineering at Embry-Riddle Aeronautical University in Daytona Beach, Florida, where he serves as chair of the Department of Electrical, Computer, Software, and Systems Engineering and as director of ERAU's NEAR (Next-generation Embry-Riddle Applied Research) Lab. He received bachelor's, master's, and doctoral degrees in electrical engineering from MIT in 1985, 1987, and 1994 respectively, and he has been a registered professional engineer in the state of Florida since 2007. He is currently faculty advisor to the campus oSTEM chapter; previously, he served on the board of directors of NOGLSTP (National Organization of Gay and Lesbian Scientists and Technical Professionals) as well as the ASEE Diversity Committee and the DiscoverE Diversity Council. His research includes evidenced-based instructional practices for engineering education and biologically motivated signal processing schemes.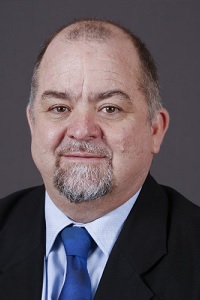 Gary Brooking
Chair
Engineering Technology
Wichita State University
Gary Brooking is the Chair of Engineering Technology at Wichita State University (WSU). His role is to guide the applied and experiential learning focus of the program, as well as foster an entrepreneurial mindset in students. Previously with the Biomedical Engineering Department at WSU, he is involved with teaching and developing innovative student projects, translating some of these into business ventures. He has a BSc in Electrical Engineering from Cape Town University, a MS in Bio-Engineering from Clemson and a PhD in Electrical Engineering from University of Virginia.
After his PhD, he lectured at a startup university in Zimbabwe where he was involved in establishing the new Electronic Engineering Department. He left academics to go into private practice where he established a number of regional start-up companies, many with students. After over ten years in private practice, he returned to academics at the University of Zimbabwe where he lectured in Electrical Engineering. During this time, he was able to build links between industry and academics which resulted in sponsored student projects some of which have grown into start-up businesses.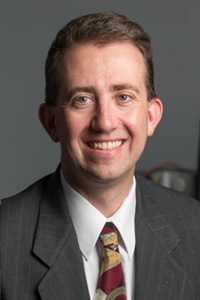 Mark Budnik
Paul H. Brandt Professor
Electrical and Computer Engineering
Valparaiso University
Mark M. Budnik is the Paul H. Brandt Professor of Engineering and the Past Electrical and Computer Engineering Department Chair at Valparaiso University.  He teaches courses in engineering design, leadership, and innovation. His primary area of research is the intersection of creativity and engineering. He has served as the general/program chair for three different international conferences including those with the IEEE and the American Society for Engineering Education.  Since 2016, he has worked with Disney Parks to host a new annual pedagogical conference focused on faculty development and engineering design. He holds degrees from the University of Illinois and Purdue University. Prior to joining Valparaiso University in 2006, he was an Engineering Director at Hitachi Semiconductor where he led a multidisciplinary team of engineering and support staff.  He is the author of more than sixty book chapters, journal articles, and conference proceedings and the recipient of five teaching awards and six best paper/presentation awards. Dr. Budnik is a Senior Member of the IEEE and a Fellow of the International Symposium of Quality Electronic Design.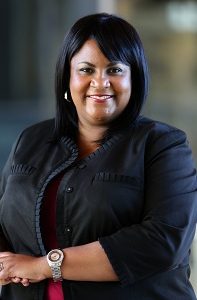 Monica F. Cox
Professor and Chair
Engineering Education
The Ohio State University
Monica F. Cox, Ph.D. is a Professor and Inaugural Chair of the Department of Engineering Education at The Ohio State University. She is also the Director of the International Institute of Engineering Education Assessment (i2e2a) and the CEO of STEMinent LLC, a company that houses educational assessment, Prepared to Be a Pioneer® professional development, and Quirky Time® media offerings. In 2011, she became the first African American female to earn tenure in the College of Engineering at Purdue University. Her research focuses on the use of mixed methodologies to explore significant research questions in undergraduate, graduate, and professional engineering education; to explore issues of intersectionality among women, particularly Women of Color in engineering; and to develop, disseminate, and commercialize reliable and valid assessment tools for use in science, technology, engineering, and mathematics (STEM) education. Dr. Cox has led and collaborated on multidisciplinary projects totaling approximately $15 million, and she has authored over 130 publications.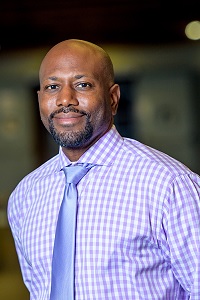 Craig Downing
Associate Dean of Lifelong Learning
Department Head and Professor of Engineering Management
Rose-Hulman Institute of Technology
Craig Downing is Associate Dean of Lifelong Learning, Department Head and Professor of Engineering Management at Rose-Hulman Institute of Technology. His experience in post-secondary teaching encompasses courses in manufacturing, management, and mathematics. Downing brings more than two decades of industrial and educational experience/leadership to his current higher education work.  In his current role, he concentrates on post-baccalaureate education, industrial-academic relationships, and entrepreneurism.  Craig is a Lean Six Sigma Master Black Belt, Professional Engineering Manager, Fellow of the American Society for Engineering Management (ASEM), and serves as a faculty advisory board member for the Industrial Engineering aspects of McGraw-Hill's AccessEngineering platform.
As a Gallup-Certified Strength Coach, Downing focuses on personal and professional development for individuals/teams in STEM disciplines.  In this capacity, Craig has worked with a diverse group of individuals ranging from high school students to senior practicing engineers to cabinet-level institute member.  Additionally, he is a certified Builder Profile (BP10) Coach, Gallup's entrepreneurial-focused assessment.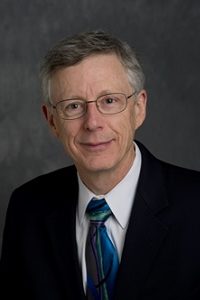 Ken Burbank
Professor and Head
School of Engineering Technology
Purdue University
Dr. Ken Burbank entered the world of manufacturing after graduating from Brown University. He went from Process Engineer to Section Head for Process Development, all in the analog integrated circuit industry. After 10 years in industry, he went "back to school", and has been teaching in Engineering and Engineering Technology programs since. While in Rhode Island, he taught Electronics Engineering Technology and participated in thin film device research. After moving to Virginia and then North Carolina, his role became program development and leadership. Interfacing the University with the engineering community has become a passion, and he has been active in local sections of SME and IEEE.
Dr. Burbank came to Purdue in 2011 as the Department Head for the Department of Electrical and Computer Engineering Technology.  This department merged with the Mechanical Engineering Technology department, such that Dr. Burbank is now the Head for the School of Engineering Technology.  At the national level, Dr. Burbank has served as an officer of the Engineering Technology Council of ASEE for the past eight years and is an active voice in the ongoing Engineering Technology National Forum on the roles of engineering technology graduates. Dr. Burbank is a senior member of IEEE and a member of ASEE. Dr. Burbank received his BS, MS and PhD degrees in Electrical Engineering, all from Brown University.  Both his MS and PhD research efforts were centered on the optical and electrical properties of compound semiconductors.